Sauteed Beet Greens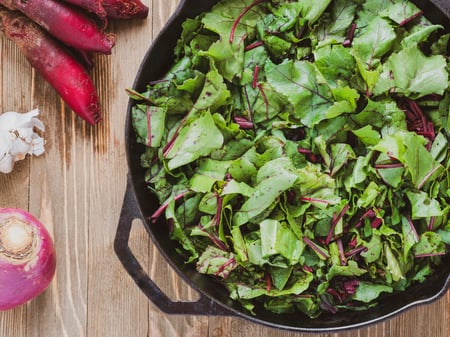 These nutrient-dense greens are great for your heart and bones with all of their minerals and antioxidants! Be sure to always use these leafy greens when you buy beets in other words, and when in doubt how to use them -- simply sauté!
Ingredients
6 cups beet greens, rinsed well and chopped
2 Tbsp olive oil
4 cloves garlic, peeled and chopped
½ tsp salt
Instructions
Prepare your fresh beets, using more or less depending on how many you have on your beets.
Heat oil and garlic in a large sauté pan over medium heat, cooking garlic for about 1 or 2 minutes (do not brown it.)
Add greens and stir. Sprinkle with salt, then cover and reduce heat to low.
Let cook for 10 minutes.
Serve immediately.