Roasted Delicata Squash
by Susan Greeley, MS, RDN
Seasonal, local vegetables are an easy way to add delicious variety to your plate and some great nutritional value to support your health and ward off illness. "Super squash" abounds right now, and these savory beauties are so simple to cook. They are low in calories yet nutrient dense, as they pack in some powerful phytonutrients, as well as potassium, folate and fiber.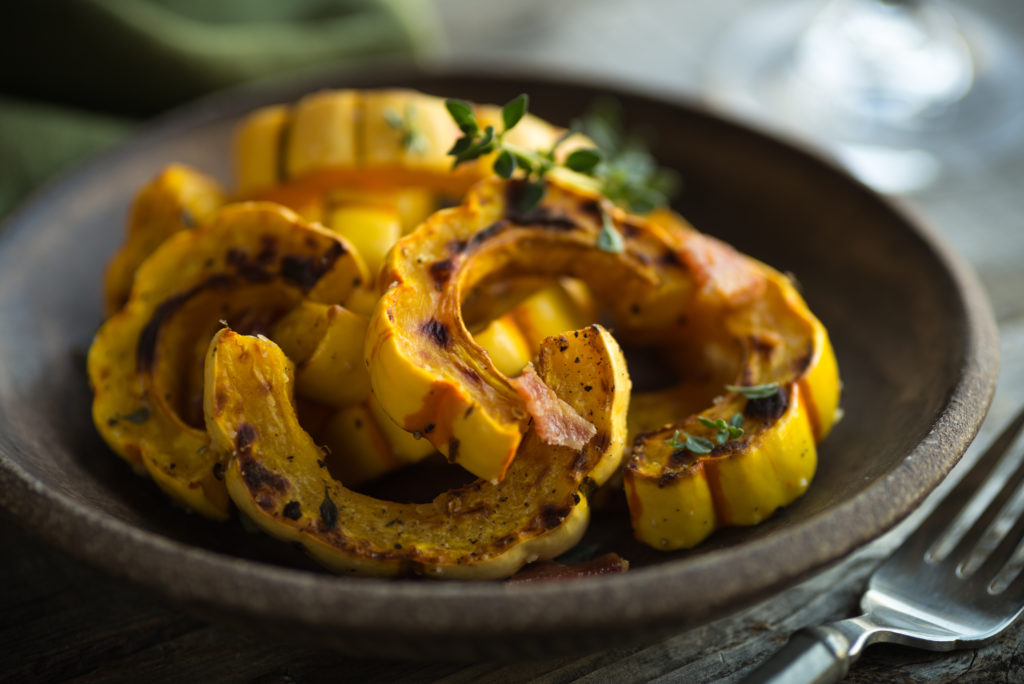 Ingredients:
2 Delicata squash, washed well
1 Tbsp olive oil
½ tsp salt
½ tsp garlic powder
½ tsp smoked paprika
½ tsp dried thyme
Instructions:
Preheat oven to 425 degrees F.
Cut off both ends of the squash, then cut down the center lengthwise. Scoop out all seeds and discard.
Slice squash in thin half-moon shaped ¼" slices. (Even thickness will ensure they cook evenly.)
In a large bowl, mix the oil and all seasonings, then add in the squash and toss very well to coat all the pieces.
Place squash on a baking tray (I use parchment paper as well.)
Bake for 10 minutes, then flip pieces as best you can and bake another 10 minutes.
Serve/eat immediately. Can season with more salt and pepper to taste.
Suggestions:
You can eat these as a snack or side dish as it is, or toss them onto a delicious autumn kale salad!
They are also great put into tacos and burritos.